Three new fundraiser rentals in stock!
Lots of fun for everyone! Rent them for:
School Fun Days/Carnivals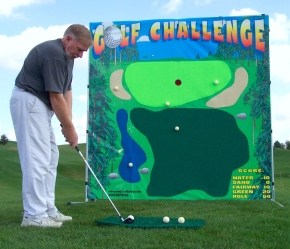 Golf Challenge
Comes with its own framework and heavy duty vinyl canvas. The colourful backdrop, which is designed to look like a golf course, is Velcro receptive, so the special Velcro practice golf balls stay right where you hit them. For pros or novices alike this game can quickly become addictive. Golf Challenge can be set up in less than five minutes and can be used indoors or out.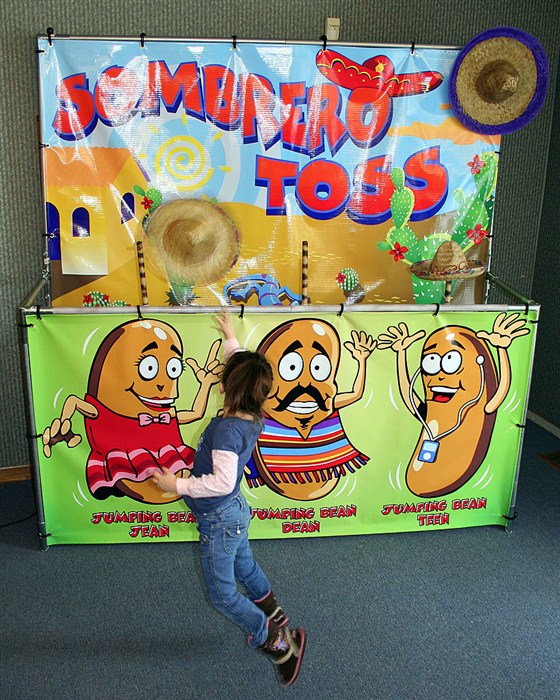 Sombrero Toss
Perfect for the little ones and just as much fun for adults. This 7'x7′ game challenges the player to toss the sombreros onto one of the three jumping bean characters. This game is colourful, compact and cute and sets up in minutes.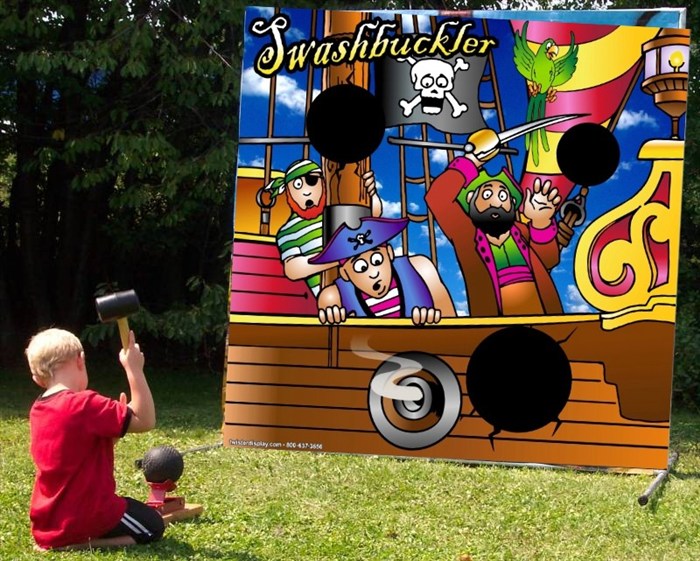 Swashbuckler
Let the player test his or her skill by catapulting a rubber cannon ball into the pirate ship. Kid's love it! And you'll love it too! This game is colourful, compact and sets up in minutes.
Our brand new frame games appeal to all ages. They are easy to set up and can generate lots of fun and profits for your event!
We have special rental rates for non-profit groups!
Each frame game comes with a colourful & rugged canvas, as well as a heavy-duty framework. Plus, it all breaks down to fit into it's own wheeled carrying case for easy storage and transportation. Best of all, it can be set up in minutes by one person.